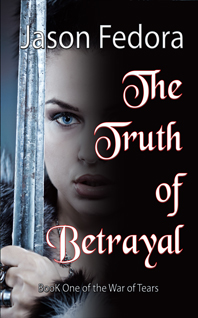 Shadow Assassins

They can strike at any time, from anywhere. A shadow assassin could be anyone. It could even be the daughter of the King himself. Nickadeamus finds himself trying to prevent the Kingdom of Altera from being plunged into another diasterous and bloody conflict.

Not only does he have to contend with potential assassins, an ancient book - The Book of Forgotten of Sorrows, has been stolen by Mordkom, his one-time friend and brother. Created from the blood and ashes of the War of Sorrows, the book should have never been written. Filled with the type of secrets that never should have been whispered, it was sealed away in a secret room for seven hundred years.

Nickadeamus now has to hunt down this murderous thief by following a trail of sorrow, deceit, death, and betrayal. Not only must he learn the secrets of the book, Nickadeamus must also stop Mordkom from delivering The Book of Forgotten of Sorrows to the Dark Emperor of Drath-cull.
Enjoy a sample. Click the link and the pdf will open.
Prologue