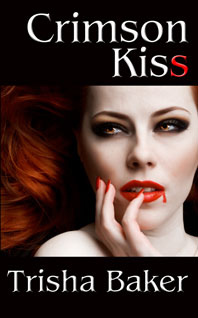 Meghann O'Neill, a psychologist specializing in the treatment of victims of abusive relationships and a vampire!
Meghann O'Neil is an expert in abusive relationships. She knows exactly how her clients feel. She has also been seduced into a relationship of pleasure and pain, excitement and torture. Unlike her clients, her lover turned her into a immortal creature of the night, a vampire.
Handsome, dashing, and sophisticated Simon Baldevar claimed to love her body and soul. He enslaved her in an endless cycle of passion and punishment, caresses and cruelty. A dark soul of shifting moods, he seduced her, dominated her, and damned her with nocturnal immortally. Over thirty years ago, Meghann finally freed herself by staking him out on a roof for the dawn to finish off.
Not only did he survive, Simon is back and murdering the people Meghann has sworn to help. This time, Meghann has no intention of bending to his sadistic will. This time, Simon will find that his former servant is now a master in her own right!
Book Two: Crimson Night
Enjoy a sample. Click the link and the pdf will open. Prologue