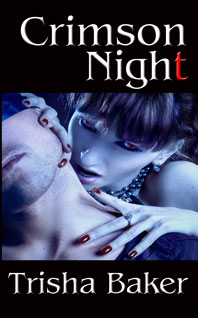 Meghann O'Neill - A psychologist, vampire, and mother of the legendary living Philosopher's Stone!
Meghann O'Neill once dreamed of having a child, but that was a long time ago. It was before she had been seduced into a relationship of pleasure and pain, excitement and torture. It was before she had been transformed into a vampire by Lord Simon Baldevar, the cruel sadistic creature that made her cater to his every dark whim and desire. It was before she managed to escape Simon's clutches leaving him staked out for dead. It was before he returned forty years later to exact his revenge by killing Meghann's mentor and kidnapping her human lover. It was before Simon held Meghann captive for one fateful night and forced her to conceive his child.
Now, Meghann is on the run not only from Simon, but any vampire that finds out she's conceived the living Philosopher's Stone. For centuries, vampires have believed the bred offspring of two vampires will not only enjoy eternal life, but have the ability to walk in daylight.
Meghann, determined to fight to the death, will let no one take her baby from her-especially its treacherous, dangerous father.
Book One: Crimson Kiss
Enjoy a sample. Click the link and the pdf will open. Prologue