---
---
TMV Cafe. Welcome to the online cafe where their live and archived shows are produced by fellow writers, artist, and actors!

---
Various Awards:
The Darrell Awards * The Phillip K. Dick Award * The Edgars * The Hugo Awards * The Nebula Awards * The Bram Stoker Awards * The National Book Awards * The WSFA Small Press Award * The Pulitzer * St. Francis College Literary Prize * The Aeon Award *

Media:
Geek Tank Radio * Historical Haunts Memphis * Diversity Broadcasting Network * The UnReal Film Festival * Eastern Pennsylvania Paranormal Society
---
Writing Competitions / Markets:
Ralan.com Asimovs.com Light Speed Magazine.com Clarkes World Magazine.com Cemetary Dance.com Charon Coin Press The Horror Zine Pro Se Pulp Steampunk Chronicle Aphelion Webzine Seventh Star Press

Other Sites to Know:
Aardvark Screenprinting Airship Ambassador Albanlake Publishing Disquieting Visions Good Reads PR Log.org The Pulp Book Store The Library at the End of The Universe The Nocturnal Aesthetic Blog The Midwest Book Review Stevo's Book Reviews White Pavilion Clothiers
---
Conventions:
AnachroCon Anime Blues Convention The Anne Rice Vampire Ball & Undead Con Cape Comic Con CapriCon ChattaCon CoastCon Con-Gregate ConNooga Con*Stellation ConTemporal ConTraFlow DragonCon GnomeCon HallowCon Hypericon LibertyCon Memphis Comic and Fantasy Convention MidSouthCon MystiCon Pensacola ParaCon Play On Con RavenCon River City Comic Expo ShadowCon TimeGate
---

The Internet means that the works of the newest writer can receive international exposure instantly. It also means that the ownership of your intellectual property is at risk. Do not take chances with your hard work, get an official copyright issued by the Library of Congress and protect your rights. The fee is low. Officially copyright your work today.
---

The Library of Congress is a resource that anyone involved in publishing should be very familiar with. It has great research facilities and interesting collections available. If you are trying to find that elusive piece of information that is critical to your story line, start looking here.
---


When the book is published, the publisher includes the CIP data on the copyright page thereby facilitating book processing for libraries and book dealers. The Preassigned Number Control Program allows the publisher to obtain this information before the book is published.
---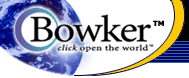 The Bowker Company publishes the definitive list of "Books in Print" and works with The U.S. ISBN Agency who is responsible for the assignment of the ISBN Publisher Prefix to those publishers with a residence or office in the U.S. and are publishing their titles within the U.S.