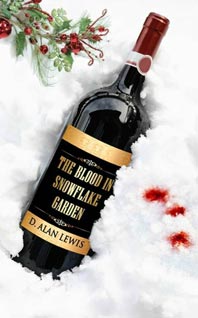 Can murder happen in the jolliest city on Earth?
During the early months of 1965, Vladimir Volsky, the Premier of Santa's city at the North Pole is shot and killed in a city where firearms are forbidden.
Max Sneed, a retired Police chief finds himself reluctantly drawn back into service to investigate the murder. For Max, exploring the dark seedy side of the jolliest city on Earth is nothing compared to facing the demons of his own past. He is joined by a young British journalist, Robert Watson. Rob finds himself disillusioned by the short comings of the North Pole as well as how the turbulent events of the 1960's are echoed in Santa's city.
The men soon learn that this is far more than just a simple killing. As the list of suspects grows, the murder becomes intertwined with cold war politics, corporate espionage, labor disputes and a growing civil rights movement that threatens to destroy everything that Santa has built.

Enjoy a sample. Click the link and the pdf will open. Chapter One