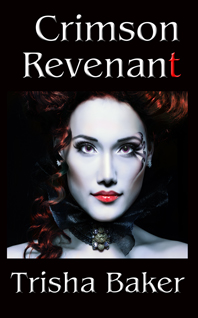 Isabelle Baldevar - An ancient enemy returns!
Lord Simon Baldevar knew that vampires would walk in daylight once the offspring of two vampires was born. A child whose intermingled blood was excised of the weaknesses that kept the immortals ensnared in darkness. Determined to see sunlight again and heedless of the consequences, Simon forced his unwilling consort, Meghann O'Neill, to conceive his progeny.

Now, Meghann lies completely at Lord Baldevar's mercy trapped in a coma brought on by premature labor. One man is determined to save Meghann and her child if it survives, her former lover and recently transformed vampire, Jimmy Delacroix. Jimmy knows his newfound immortality is no match for Simon's centuries-honed strength, but vows to help Meghann. His only allies are the ghost of a vampire monk and a paranormal investigator, Harper Lupeni.

Ms. Lupeni has no idea her newest client is a vampire or how much danger she is truly in. Soon, Jimmy and Harper will discover she has her own long buried, terrifying link to Lord Simon Baldevar, his ancient enemy, Isabelle.
Book One: Crimson Kiss
Book Two: Crimson Night
Book Three: Crimson Shadows
Enjoy a sample. Click the link and the pdf will open. Prologue